WE OFFER YOU THE BEST LEGAL RESOURCES
Professional legal advice is crucial when involved in a situation of personal injury. Don't wait and lose valuable time suffering and chance that possible information related that could benefit your case will be available.
Contact us for a free legal consultation. If you cannot come to our office, we will come to you! There is no obligation to receive our free legal advice.
You pay no legal fees to Attorney Lawrence K. Land until we recover compensation for your case. We know the cost of legal serves adds stress to the injured family, so we offer our legal services on a contingency fee basis.
Our personal injury legal professionals are trained to handle a wide variety of personal injury claims. Virginia injury lawyer, Lawrence K. Land is available 24 hours, 7 days a week to answer your legal questions and offer you free legal advice.
Schedule an appointment today!
[/fusion_builder_column_inner][/fusion_builder_row_inner] [/fusion_text]
OUR LEGAL BLOG
BY LAWRENCE K. LAND   •   LEGAL NEWS AND TIPS!
Keep up with legal news you need to know. Visit our legal blog often to hear what Lawrence K. Land has to say about the common types of personal injury cases we see in Virginia and The Eastern Shore. If you would like us to blog about a particular topic, please send us the details and we will consider your request for a possible upcoming blog post.
OUR VIDEO LIBRARY
VIDEO LEGAL TIPS!   •   VARIOUS TOPICS AND ADVICE
Browsing our legal video library resources is an excellent way to digest legal information at your own speed. Most of the basic topics can answer many client's questions about certain legal issues and procedures. Hearing a personal injury lawyer talk about a specific legal topic on video is, many times, much easier to understand than trying to read through a pile of legal papers.
YOUR LEGAL CARE. OUR COMMITMENT.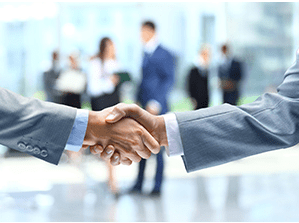 ""Contact us today for a free, no-obligation, legal assessment of your personal injury situation. At the firm of Lawrence K. Land, we offer our services on a continent fee basis. This means you will not be obligated to pay any attorney fees until we recover the compensation you are due. We know the high cost of legal services adds to the physical stress and emotional strain on the injured, and family members. Our personal injury legal professionals are available 24 hours a day, 7 days a week, and are ready to help answer any legal questions you may have about your personal injury situation. If you are unable to visit one of our law offices in Norfolk, Virginia, the Eastern Shore, or at one of our 30+ meeting locations, we can come to visit you. Just let us know how we can help!"
ATTORNEY LAWRENCE K. LAND   •   VIRGINIA PERSONAL INJURY LAWYER