Spinal Injury
Many accident victims suffer from spinal injury which happen suddenly and are usually irreversible. In one moment, the accident victim's life is forever changed, as well as the lives of their families. The victims of spinal injury face many physical, psychological, legal and financial obstacles on the road to reclaim their independence.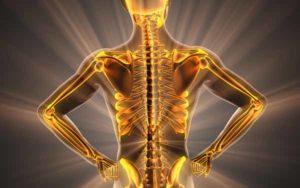 It may be helpful to the victim to get advice from a personal injury lawyer specialized in cases of spinal injury to understand their legal rights. It is important to know what you are entitled to receive and gain the information necessary to maximize your compensation for your injuries.
The law firm of Lawrence K. Land is committed to supporting victims of spinal injuries. We have the legal resources and over 35 years of experience to pursue the negligent parties and hold them accountable for the injuries they caused. Attorney Land will work to ensure that our clients receive the maximum compensation for their injuries and that the costs of future care and loss of income are included in the total amount recovered.
Spinal Injury Lawyer In Virginia And The Eastern Shore
Personal injury attorney, Lawrence K. Land is experienced in cases of spinal injury and will help you coordinate with the doctors and professionals who specialize in the treatment and rehabilitation of spinal injuries. We are committed to securing the medical care that our clients need to deal with their spinal injuries. We present a detailed request for damages that is documented and may include, but is not limited to, the following:
Damages for pain and suffering
Nursing care
Changes to the home to make it more accessible with lifts, ramps, etc.
Medications
Medical equipment
Customized vehicles
Lost wages
Lost earning capacity
Damages for loss of employment
Psychological counseling
Vocational retraining
A Spinal Injury Lawyer Can Make A Big Difference
There is no amount of money that can ever compensate a victim or their family for a spinal injury. The grief and loss of independence can feel overwhelming.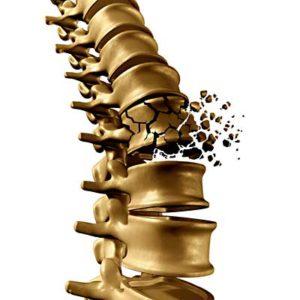 A spinal injury lawyer can make a big difference in the financial recovery and all phases of recovery. Our firm can also handle the legal and insurance issues that surface from this accident.
If you, or a loved one, has sustained a spinal injury in an accident, please call Lawrence K. Land at 1-757-625-1911, or toll free at 1-800-800-1911, or on the Eastern Shore at 757-787-2222. He is available 24 hours a day, 7 days a week and will even come to you. He will go from Maine to Spain to meet with a client.
When you call our law office, you will speak directly with Attorney Land. You can also submit the request form on our website, or click on the Live Chat on our site to contact us right away. We do not get paid until we get money for you. If you have questions, we have answers. Call Attorney Lawrence K. Land to help you get your life back on track.