Other Resource Links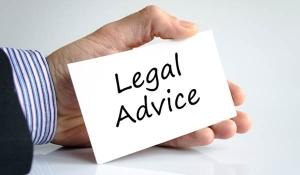 If you, or a family member, are a victim of a traffic accident, brain injury, or medical malpractice, these links can help you find additional information and resources. If you have questions or concerns, call Attorney Lawrence K. Land. The initial consultation is free.
View the links below to find additional information and resources.
Wrongful Death Lawyer In Virginia & The Eastern Shore
This is a great resource for family members and friends who have lost a loved one due to a tragic accident. The site provides advice to aid grieving adults and children, resources to locate grief and bereavement counselors, and choosing an attorney. It also provides information on what wrongful death is, wrongful death lawsuits, how to handle an estate, your rights as a surviving family member, and much more. They also provide a toll free number to call and speak with someone for free if you need answers to questions that cannot be found on the website.
Motor Vehicle Accident Injury Lawyer in Virginia & The Eastern Shore, Norfolk, Virginia Beach, Chesapeake, Portsmouth & Franklin
America's Watchdog's Accident Victims Center provides instant access to the best possible medical information and the best possible legal resources for anyone who is a seriously injured innocent victim of any type of motor vehicle accident. America's Watchdog is one of the largest, and most influential private consumer advocacy groups in the US focused on consumer protection, and victims rights.
General