Premises Liability
Need a premises liability lawyer in Virginia or The Eastern Shore? We are law firm with attorneys specializing in personal injury law and we can help with your premises liability case. Premises liability law is the law that covers a property owner's responsibility for injuries that occur on their property.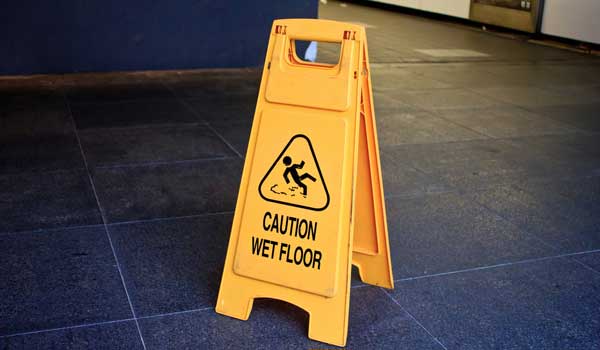 Because you may be injured on someone else's property does not necessarily mean that they are responsible for your injury. Premises liability imposes different responsibilities for landowners depending on the status of the person injured while on the property.
If you incur an injury on someone else's property, you need an experience premises liability lawyer to do a prompt, thorough, and complete investigation before the evidence is altered and witnesses move, or leave the area. These experienced attorneys will help get immediate photographs of the scene to preserve the evidence and subpoena and obtain all records and reports.
Property owners have an obligation to maintain their property in a reasonably safe condition. Many times, in order to cut costs, the property is not maintained and someone is injured on the property. If the owner of the property fails to maintain the property with reasonably safe conditions, he may be considered negligent. Every year, many people are injured in someone else's home, business or land. Premises liability may include many different types of accidents and situations. The following is a list of many different types of premises liability.
Different Types Of Premises Liability
Elevator accidents
Uneven floors, or carpet
Uneven sidewalks, or cracked sidewalks
Store or restaurant negligence
Lack of security cameras
Boiler explosions
Hot water burns
Swimming pool accidents, and drowning
Lead poisoning
Carbon monoxide poisoning
School bus accidents
Escalator accidents
Negligent supervision at schools and daycare
Burns and explosions
Spider bite injury
Amusement park ride and carnival accidents
If you have been injured on anyone else's property, we can help you determine if you may have a premises liability situation. Call Attorney Lawrence K. Land 24 hours a day, 7 days a week for a free legal consultation. We want to help you recover money for your medical bills, lost wages, pain and suffering, disabilities, or death. When in an accident in Virginia, you need an experienced Virginia injury lawyer who can explain your legal rights and maximize your compensation. Call Attorney Lawrence K. Land at 1-757-625-1911, or 1-800-800-1911.
Call us 24 hours a day, 7 days a week for a free consultation. If you cannot come to us, we will come to you. We proudly serve all cities in Virginia and the Eastern Shore and will go from Austin to Boston to help you.