Unfair Debt Collection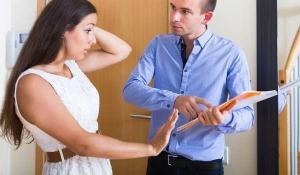 Unfair debt collection is a situation that can cause a large amount of emotional stress and distraction to the victim. There are strict laws that dictate what acceptable behavior of debt collectors encompasses. Unfortunately, it is not uncommon for debt collectors to veer from these laws and pursue unfair debt collection. In many cases, the debt collectors completely ignore the law.
If you are a victim of unfair debt collection, it may be wise for you to contact a lawyer specialized in dealing with unfair debt collection to get the proper advice. If you can respond "Yes" to any of these questions, you may be a victim of unfair debt collection.
Have you been harassed by debt collectors?
Are you receiving constant phone calls and letters from debt collectors?
Have your friends or relatives been contacted by debt collectors?
Are debt collectors contacting you at work?
Have the debt collectors made disparaging comments to you and used obscene language?
Has false information been reported by the debt collector on your credit report?
Has the debt collector lied to you?
Has the debt collector threatened you with lawsuits and wage garnishments?
Are you getting automated harassing calls from debt collectors?
If you can answer yes to any of these questions, you may be a victim of unfair debt collection and it may be in your best interest to contact an unfair debt collection lawyer. You may be entitled to receive compensation.
Situations Where Unfair Debt Collection May Occur
Due to today's economic climate, many people are enduring overwhelming debt caused by a divorce, loss of a job, medical bills or identity theft. People may also be suffering from bad credit and financial debt due to identity theft. Enduring mounting financial debt is devastating enough without the added stress of facing constant harassing phone calls. An experienced unfair debt collection lawyer cannot only help you achieve resolution but may also help you recover compensation. They can also help you get protection from illegal and harassing debt collection tactics.
Call the law firm of Lawrence K. Land if you have been a victim of unfair debt collection tactics. Attorney Land has been helping people for over 35 years. When you call our law office, you will speak directly with him and receive a free no-obligation evaluation and consultation. He is available 24 hours a day, 7 days a week and will even come to you. Call him at 757-625-1911, or toll free at 1-800-800-1911, or at his Eastern Shore location at 757-787-2222. You can also submit the Contact Form on our website, or click on the Live Chat feature to begin communicating immediately. You have questions, Lawrence K. Land has answers. Call him now to get on the road to restoring your peace and to receive compensation for unfair debt collection.