Your Eastern Shore Personal Injury Lawyer
Our main Eastern Shore Personal Injury Lawyer office is located on Route 13, at 10181 Rogers Drive in Nassawadox, Virginia. We proudly serve families throughout the Eastern Shore and have represented clients from all cities on the Eastern Shore for years.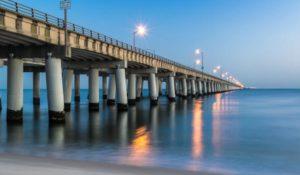 The Eastern Shore of Virginia consists of two counties, Accomack and Northampton, and is situated on the Atlantic coast of Virginia. It is 70 miles long and is part of the Delmarva Peninsula. The Chesapeake Bay separates the rest of Virginia from the Eastern Shore. Some areas of the Eastern Shore are remote and drivers unfamiliar with the area are involved in serious car accidents due to distracted driving and being unfamiliar with the Eastern Shore roads and traffic patterns. It is a good idea to have an experienced lawyer on hand that is located on the Eastern Shore, in case of severe injury or wrongful death accidents.
You can access the Eastern Shore by way of the 17.5 mile stretch of the Chesapeake Bay Bridge tunnel. Our beautiful Eastern Shore is known for its oysters and its annual pony swim, as well as its wonderful restaurants and charming shops. You can enjoy a beautiful boat tour or witness a NASA rocket launch as well as kayaking to the vineyards. Your options for entertainment are endless.
Our Eastern Shore Personal Injury Lawyer Office Address
Attorney Lawrence K. Land
10181 Rogers Drive
Nassawadox, Virginia 23413
Get Directions to Our Eastern Shore Injury Lawyer Office
Eastern Shore Personal Injury Lawyer, Cities We Serve
The following is a list of cities on the Eastern Shore that we serve, at our Eastern Shore personal injury lawyer office: Belle Haven, Cape Charles, Cheriton, Eastville, Exmore, Nassawadox, Oster, Bayview, Accomack County, Accomac, Belle Haven, Bloxom, Chincoteague, Hallwood, Keller, Melfa, Onancock, Onley, Painter, Parksley, Saxis, Tangier, Wachapreague and Northampton County.
We love the beauty and tranquility of the Eastern Shore and we have loved our time over there and helping the wonderful families that reside on the Shore. If you or anyone you love has been injured, please call us right away. When involved in a serious personal injury, time is of the essence.
For a non-cost consultation for free legal advice, can call Lawrence K. Land at 757-625-1911. Or, on the Eastern Shore, call us at 757-787-2222. To reach us by email, use injured@lawrenceland.com, or fill out the contact form on our site. We come to you anywhere on The Eastern Shore, in Virginia, and we offer a free no-obligation consultation and evaluation. Our experienced injury lawyer only gets a fee when you get paid. We come to you 24 hours a day, 7 days a week. Call Lawrence K. Land for a free legal consultation today from an experienced injury lawyer near you!
Eastern Shore Virginia – Resource Links For Things To Do
Check out the Eastern Shore of Virginia tourism website to find things to do around our Eastern Shore law office. Learn more about the Coastal Virginia region, The Eastern Shore. Read more about what's happening around our Eastern Shore law office, in the Eastern Shore Post, the Shore's only locally owned newspaper.
Another good source for news around the Eastern Shore is the Cape Charles Mirror. Visiting the Eastern Shore and wondering what is the local radio station? Tune in to 103.3 our Eastern Shore radio station, WESR, 1330 AM Radio.