Catastrophic Injury
At the law firm of Lawrence K. Land, we are your best pick for a catastrophic injury lawyer in Virginia and the Eastern Shore. A catastrophic injury usually refers to any type of injury which causes life-threatening, severe, debilitating effects.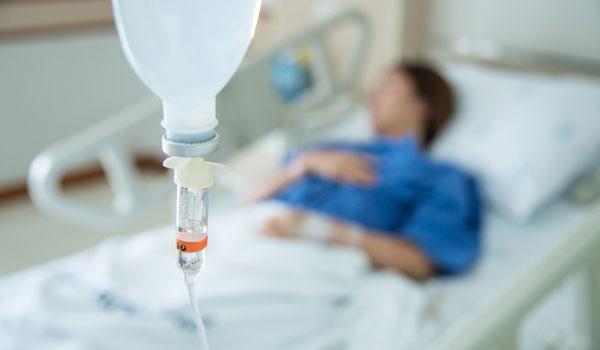 Accidents involving catastrophic injury usually require extensive surgery, hospitalization, ongoing medical treatment, and an extended rehabilitation and recovery. These severe injuries can range from severe burns to serious neurological problems. They often involve the disruption of the brain and central nervous system, which in turn affects many other body parts and systems.
Types of Catastrophic Injury
Spinal cord injury – Usually caused by a sudden, traumatic injury to the spine that fractures or dislocates the vertebrae is considered a spinal cord injury. Car accidents are a common cause but sports injuries or falls can also be a cause. The result can be paraplegia, or quadriplegia, and can require constant life long care and diminish the quality of life completely.
Traumatic brain injury (TBI) – TBIs are commonly caused by car accidents and result in numerous deaths every year. For survivors of traumatic brain injuries, they may continue to have lifetime physical, emotional and cognitive problems.
Back injury – Back injuries are a common result of car accidents and may cause a lifetime of pain and disability.
Nerve damage
Severe burn injuries
Paralysis
Amputations
Chronic pain
Loss of sensation such as vision, hearing, and smell
Birth injuries
Neurological disorders
Catastrophic Injury Can Result From Various Types Of Accidents
Motorcycle Accident
Subway Accident
Bicycle Accident
Lead Poisoning
Carbon Monoxide Poisoning
If you or someone you know has been involved in a catastrophic injury, we want to help. Please contact our law office for free advice 24 hours a day, 7 days a week. We will come to you any time, any place. Contact our office for a free case review. Call us at 1-757-625-1911, or toll free at 1-800-800-1911. You can email us at injured@lawrenceland.com, or submit the contact form on this website.
We proudly serve all the cities in Virginia and The Eastern Shore, including: Norfolk, Portsmouth, Virginia Beach, Chesapeake, Suffolk, Hampton, Newport News, Poquoson, Williamsburg, James City County, Franklin, Emporia, Gloucester, Isle of Wight, Tidewater, Hampton Roads, Eastern Shore, Northampton, Accomac, Lightfoot, Matthews, Richmond, Accomack County, Eastville, Exmore, Cape Charles, Nassawadox, Oster, Bayview, Belle Haven, Bloxom, Chincoteague, Hallwood, Keller, Melfa, Onancock, Onley, Painter, Parksley, Saxis, Tangier, and Wachapreague.