Attorney Lawrence K. Land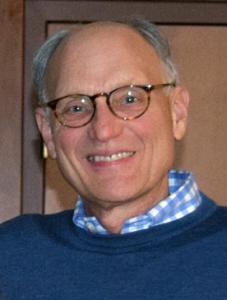 Attorney Lawrence K. Land, has over 35 years experience practicing injury law that can help overcome the obstacles you are now facing. He has a passion for helping people that motivated him to pursue a career as a lawyer. He has a long history of helping injured people and those who have lost a loved one due to the negligence of another.
Attorney Lawrence K. Land believes that individuals who cause harm to others should be held responsible and provide compensation to their victims. Often these individuals and their insurance companies fight hard to avoid giving compensation to injury victims. It is very difficult for injury victims to fight the insurance companies on their own because the legal process can be confusing and overwhelming when you are also facing mounting medical bills, loss of income, and physical and emotional issues. An experienced lawyer can help navigate the difficult and often confusing legal system. Dealing with the physical injuries as well as loss of income and emotional strain can become overwhelming.
There is no one better to represent you in the event of a catastrophic injury than Attorney Lawrence K. Land. His legal experience and level of skill are exactly what you need to achieve the best possible legal outcome for your case. Attorney Land offers a quick response and the most aggressive action yet with the most gentle care towards the injured member and family. This personalized attention is what makes the difference during such a traumatic time.
More About Attorney Lawrence K. Land
Attorney Land graduated with a Psychology major and Human Relations minor from the University of Miami. He then earned a Juris Doctor (J.D.) degree at the University of Richmond, in 1975. As part of his law school curriculum, Mr. Land also took courses at the University of Kent in Canterbury, England.
A true homegrown Virginia lawyer, Attorney Land resides in Virginia with his wife of 22 years and his four children. The ties that Mr. Land has to Virginia are strong. In 1976, he opened his law office and has since been involved with more than 25,000 personal injury cases. He continues to help injured people and their families from all walks of life.
Attorney Lawrence K. Land's main office is located in the World Trade Center, in the Waterside area of Norfolk, Virginia. His second office is located on the Eastern Shore. Practicing throughout Virginia, Attorney Land is available to meet at his Norfolk or Eastern Shore office. To meet the needs of his clients, he also offers over 30 more meeting locations across Virginia, or will come to you if you are at an inconvenience. Attorney Land says, "I tell all of my clients that if you need me for anything, you can call me and I will be there for you."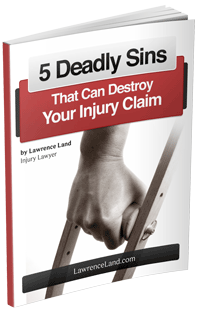 Lawrence K. Land has been recognized in The Virginian Pilot newspaper and has authored the book, 5 Deadly Sins That Can Destroy Your Injury Claim, which is a must read for any accident victim.
When Mr. Land is not hard at work, he is usually spending quality time with his family. Lawrence and his wife enjoy taking their children on trips to Disney World, which he describes as non-stop fun, and to sporting events. He is also an avid athlete and enjoys every sport – football, basketball, baseball, tennis and more.
Contact Attorney Lawrence K. Land today with your case details. Let our personal injury lawyer handle the legal details and let us give you and your family peace of mind. Enjoy your free consultation. Let's get started!