Unsafe Products Injury Lawyer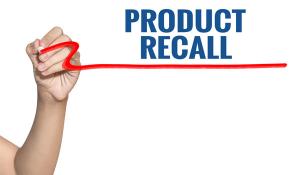 Innocent people are injured by dangerous and defective products every day. Often, manufacturers and businesses choose cutting costs over considering the safety of the consumer. We often hear about failed drug pumps, malfunctioning plane engines, and dropping elevators. It may be helpful for you to contact an unsafe products injury lawyer if you or someone you love is the victim of an unsafe product injury.
If you or someone you love has been injured by a defective product, you may be entitled to compensation. It may be in your best interest to speak with a lawyer specialized in cases dealing with defective and unsafe products for an evaluation. The kinds of products that can be deemed defective are wide and varied.
Potential Unsafe Products & Defective Products
Asbestos
Machinery and tools
Drugs and pharmaceuticals
Clothing and apparel
Food and food packaging
Medical devices and medical products
Alcoholic beverages
Motor vehicles, seatbelts, tires, airbags, electrical system and windows
Guns and firearms
Agricultural equipment
Elevators and escalators
Playground equipment
Defective bike helmets
Faulty electrical wiring
Faulty gas cans
Defectively designed fuel tanks
Child safety seats
Children's toys
Improper labels
Boats, jet skis and watercraft
Types Of Dangerous Product Defects
Marketing Defects – A product may have improper labeling or may not list proper safety warnings.
Manufacturing Defects – A product may have a flaw in the manufacturing or assembly but not in the design.
Design Defect – A product may have a dangerous or unsafe design.
Attorney Lawrence K. Land acts early to preserve and document evidence if you have been injured in an unsafe products case. He will do a thorough investigation to get you maximum compensation. It may be in your best interest to contact an unsafe products injury lawyer as soon as you are injured and before the evidence is destroyed and witnesses have moved. Attorney Land knows the personal trauma that his clients are experiencing and may continue to experience. He has a personal and complete commitment to his clients.
Regaining their old lives may never happen for some clients who have been injured by an unsafe or defective product. The manufacturers of these products need to be held accountable. The victims have an opportunity to send a message and the right to compensation. An unsafe product injury lawyer can help you send a message to the big manufacturers and can help victims get the maximum compensation.
When you call our law firm, you will speak directly with Virginia injury lawyer with over 35 years experience in injury law, Attorney Lawrence K. Land. He will provide a free no-obligation consultation and evaluation. He is available 24 hours a day, 7 days a week and does not get paid until he gets money for you. Call 757-625-1911, or toll free at 1-800-800-1911, to speak with Attorney Land about your unsafe product case. On the Eastern Shore, call 757-787-2222. You can also submit a request using our online website Contact form, or click on the the Chat Now Pop Up on our site. We will come to you no matter where you live. We will go anywhere from Maine to Spain to meet our clients. If you have legal questions, we have answers.