Bus Accident Injury Lawyer in Virginia and The Eastern Shore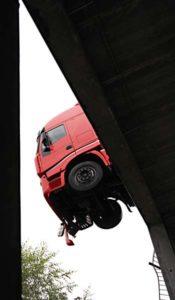 Because of the volume of passengers riding public and private transportation, your chances of suffering an injury in a bus accident increases tremendously.
There are numerous situations that can lead to a bus crash and when they do, Attorney Lawrence K. Land, the bus accident injury lawyer will be there to help get things back on track.
In any crash, your first concern is to seek out medical treatment. Bus accidents are not uncommon and leave many victims disabled, seriously injured and dead.
If you are in a bus accident, it is suggested that you contact an experienced Virginia bus accident lawyer as soon as possible. Attorney Lawrence K. Land has been helping bus accident injury victims for over 35 years. Call today and let him help you today.
Common Types Of Bus Accidents
Public transportation bus accidents
School bus accidents
Tour bus accidents
Interstate travel bus accidents
A bus driver may become distracted, disobey highway signs, speed, or simply be negligent. Due to the many blind spots on buses, it is easy for a bus driver to not see a car when they change lanes, or when making turns. These situations make it more likely for bus accidents to occur with cars. The driver may also be texting and may not be able to stop in time or may miss signs or veer off the road.
A bus accident may also be the result of hazardous road conditions from poor upkeep, bad weather, or construction. Potholes and defective parts can also cause bus accidents. Some passengers may only sustain minor injuries while others may have permanent disabilities such as paralysis, burns, traumatic brain injuries, and spinal cord injuries. Some bus passengers are killed.
Because bus passengers are commonly not wearing seatbelts, they are not restrained and are more likely to be thrown or tossed about in a bus accident.
The legal maze resulting from a bus accident can be very frightening and confusing. Accident lawyer, Lawrence K. Land is experienced in handing bus accident cases and can help you get compensation for your pain and injuries, as well as your lost wages.
It may be impossible to pay the medical bills brought on by bus accidents and many victims may be left unable to work and pay their daily expenses and bills. You should not be required to pay bills that resulted from an accident you did not cause. Let Attorney Land fight for your rights and get money for you.
Call Lawrence K. Land 24 hours a day, 7 days a week. He can even come to you. Call 757-625-1911, or 1-800-800-1911. You can also email him at injured@lawrenceland.com or fill out the online contact form on our site. If you prefer, click the Live Chat on our website to chat right away. The legal consultation is Free! We don't get paid until we get money for you. We proudly serve all cities in Virginia and the Eastern Shore but will go anywhere, from Maine to Spain to help accident victims. You've got a problem, Attorney Land will solve it.