Your Child Injury Lawyer in Virginia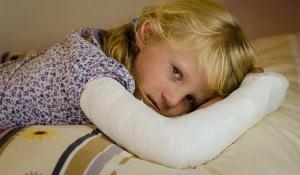 Need an experienced Virginia personal injury lawyer to represent your child injury case? We represent injured children in all of Virginia and the Eastern Shore.
Not all children are lucky enough to grow up in a safe and healthy environment. Children are defenseless against traumas and negligence. When your child is injured, it may be in your best interest to contact an experienced injury attorney to know your rights.
Common Types Of Child Injury
Bicycle accidents
Physical abuse
Sexual abuse
Neglect
Playground accidents
Falls
Fireworks
Firearms
Swimming, drowning, or water, related accidents
House fires
When any of these injuries results in catastrophic injury, disability or death, a lawsuit may need to be filed to protect the rights of the family, as well as the child. Any party who is responsible for a child injury, or death, needs to be held accountable.
Child Injury Case Facts
The parent or guardian of the injured child needs to be the one to hire the attorney and file suit since the child cannot do that on their own.
A parent may be entitled to lost wages for the time they are taking care of the child.
The child may also be entitled to future lost wages.
The statute of limitations for a child injury lawsuit is usually extended longer than that of an adult.
If you, or someone you know, has a child who has been seriously injured, or killed, as the result of an accident or neglect, please contact the law firm of Lawrence K. Land, and our legal experts will answer your questions. You can call us 24 hours a day, seven days a week.
Call 1-757-625-1911, or 1-800-800-1911, or fill out the online contact request form on this site. You can also email us at injured@lawrenceland.com, or you can click on the Live Chat pop up on this site.
Virginia injury attorney, Lawrence K. Land, has helped many children in his practice, since 1977. Let him help you. There is no fee until you get paid.