Drowning Injury Lawyer
Drowning ranks as one of the top causes of accidental death in the country. Water parks, beaches, swimming pools and boats can all be dangerous places for people. Drowning can happen suddenly with children losing consciousness after about two minutes under water. Brain injury occurs after four to six minutes under water.
What To Do If You Have Suffered A Drowning, Or Near Drowning Accident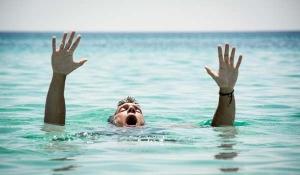 What should you do if you or a loved one has suffered a drowning, or near drowning accident? You may need to contact an experienced injury lawyer. At the law firm of Attorney Lawrence K. Land, we are committed to helping drowning victims and their families. Many victims who survive a near drowning accident have life long disabilities and hardships. The cost of their treatment can be astronomical especially for those who have suffered brain damage. An experienced personal injury attorney can help you get the maximum compensation for your accident, or accident of a loved one. Attorney Lawrence K. Land has the experience and legal expertise to evaluate your case and determine your legal options.
Most Drowning Injuries Are Preventable
Most drowning injuries are preventable and commonly happen in bathtubs, toilets, buckets, spas, hot tubs and pools in as little as 1 to 2 inches of water. They can also occur in boating accidents and in open bodies of water. Owners of hot tubs or swimming pools have a duty to keep their premises safe and to properly train their employees and lifeguards. They must also do everything they can to prepare and prevent foreseeable risks. Negligent supervision and inadequately maintained pool areas are common causes of drowning. Call Attorney Land and find out how he can help you.
Who Is Responsible For A Drowning Injury?
Hotels and resorts with beach access may also have some responsibility to protect guests and keep them safe in the ocean. Hotels, condominium associations, apartment complexes, homes and charter boats all have liability insurance to compensate victims of drowning, or near drowning. An experienced injury lawyer can help find all the sources of liability insurance that you many be entitled to receive. Call us to find out how we can help you. When you call our office, you will speak directly with Attorney Lawrence K. Land. Call him now at 757-625-1911, or toll free at 1-800-800-1911. On the Eastern Shore, call 757-787-2222. We are available 24 hours a day, 7 days a week and will come to see you anywhere. Attorney Land will give you a free no-obligation consultation and evaluation. If you prefer, you may also submit the online Contact form, or click on the Chat Now pop up on our site. We don't get paid until we get money for you. You've got questions, we've got answers.