Distracted driving accidents are considered a dangerous problem in this country especially with the increase in use of mobile handheld devices. Due to advances in technology, we are able to connect with friends and family, find out the latest news and get directions to the nearest gas station, all with the touch of a few buttons.
These advances have also resulted in unwanted and unintentional dangerous consequences for drivers and others near the roads. Despite the new laws and measures to prevent and curb distracted driving accidents, they are still happening an excusable and disturbing amount of times. They can result in car accidents, motorcycle accidents, bus accidents, truck accidents, pedestrian accidents, and multi-car accidents. They are completely avoidable and preventable and caused directly by the negligence of the driver.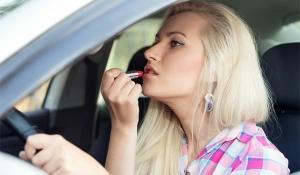 A distracted driver should be held responsible for any injuries or losses that other drivers suffer in an accident caused by their actions. When you need a distracted driving accident injury lawyer in Virginia, we are the experts. Personal injury lawyer, Lawrence K. Land will stand up for those who are injured by negligent and reckless drivers. He has over 35 years experience representing victims in distracted driving accidents and texting while driving accidents. Attorney Land will do what it takes to get his clients the maximum compensation for their injuries and pain and suffering.
Examples Of Distracted Driving Accidents
Driving while texting on cell phones
Eating and drinking
Watching a video
Radios, MP3 players, CD players and DVDs
Personal grooming, like shaving and makeup application
Reading
Talking to passengers
Using a GPS
Tending to children in the back seat
Talking on the phone
By contacting the law firm of Lawrence K. Land for your distracted driving accident injury claim, he can preserve the evidence and talk to witnesses before they disappear. He can send a photographer to record the scene and conditions where the accident occurred so he can get you the maximum compensation for your injuries. Call us at 757-625-1911 or 1-800-800-1911 or through our online contact submission form. You will speak directly with Attorney Land and he will evaluate your case and give you a free no-obligation consultation. He will even come to you and he only gets paid when you get paid. You can also click on the Chat Live popup on our site.
Driving While Texting
There are more and more drivers every day using their hand held devices while operating a motor vehicle in Virginia and across the United States. Some are using their GPS systems to help with directions while others are answering emails or texting friends. Many drivers cannot ignore their mobile devices and their urges to respond to texts, emails or GPS prompts putting everyone else on the road in danger. Driving while texting is dangerous and reckless and can lead to serious motor vehicle accidents, injuries and even death.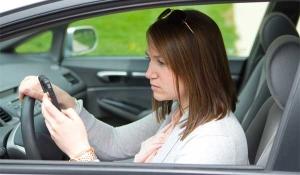 State and Federal agencies are cracking down on people who are driving while texting and they are funding safety programs to educate people about the dangers of distracted driving. Despite the new measures, the behavior of driving while texting continues to be a big problem as smart phone use increases and drivers are able to access mobile applications and more social media sites.
Anytime a driver sends or receives a text, they are taking their eyes off the road and are more likely to have an accident. These driving while texting accidents are preventable and not forgivable. The reckless driver needs to be held accountable. When you need a lawyer to handle a driving while texting case in Virginia or The Eastern Shore, call the law firm of Lawrence K. Land.
If you or someone you know is involved in a driving while texting accident let Attorney Land, the trusted lawyer with over 35 years of experience in personal injury, inform you of your rights and help you obtain the maximum compensation. Call him for a free, no obligation consultation where you will speak with Attorney Land directly. Let him go to work for you immediately before witnesses disappear and evidence is lost or destroyed. He will conduct a proper investigation to get you the maximum compensation you deserve.
We are available 24 hours a day, 7 days a week. We can come to you. Call us at 757-625-1911, or 1-800-800-1911. Email us at injured@lawrenceland.com, or submit our online contact request form, or click on the Live Chat Pop up to chat with us immediately. The consultation is free and we don't get paid until you get paid.
We proudly serve all the cities in Virginia and the Eastern Shore, including Norfolk, Portsmouth, Virginia Beach, Chesapeake, Suffolk, Hampton, Newport News, Poquoson, Williamsburg, James City County, Franklin, Emporia, Gloucester, Isle of Wight, Tidewater, Hampton Roads, Eastern Shore, Northampton, Accomac, Lightfoot, Matthews, Richmond, Accomack County, Eastville, Exmore, Cape Charles, Nassawadox, Oster, Bayview, Belle Haven, Bloxom, Chincoteague, Hallwood, Keller, Melfa, Onancock, Onley, Painter, Parksley, Saxis, Tangier, and Wachapreague.